Co-parenting-Covid-19 and Halloween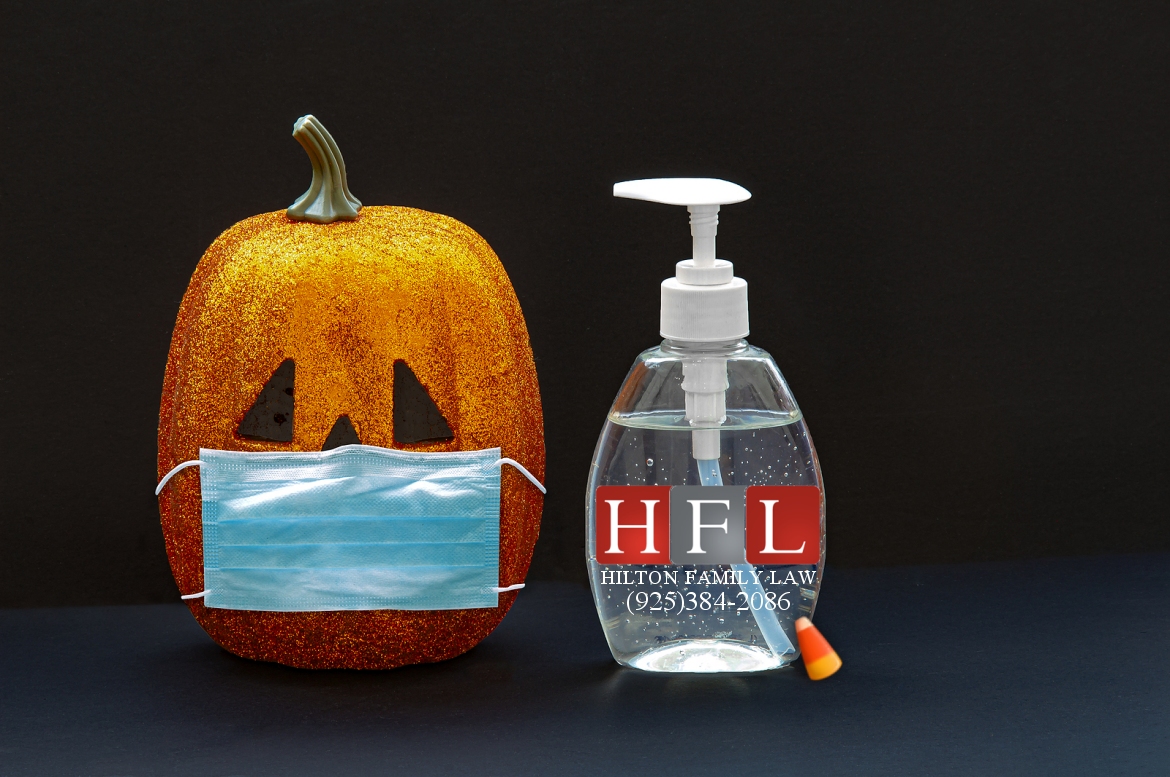 If you're like me and my client's with children, the dreaded question of what to do about Halloween is causing you to lose sleep already. Children all over the country associate Halloween with candy, fun, candy, costumes and more candy. A global pandemic, masks and risks of infection are not something they consider. The pandemic has robbed them of so much already, their spring and fall sports, the entire summer, school and their friends, do parents really have what it takes to take away the candiest holiday of all?

Counties are starting to put out guidelines, LA has already said no to trick or treating and Contra Costa County issued recommendations against trick or treating and Halloween parties. It seems that the writing is on the wall for the holiday season, at least Halloween, is going to be "2020," as the new saying goes. For parents who are co-parenting, the real trick will be reaching an agreement on how to handle the holiday and how to talk to your children about your families' decision on how to celebrate.

There is a scale of reaction from parents and how they are dealing with Covid-19. As an attorney, it is my job to guide them through tough times and help them resolves disagreements with the other parent in the least contentious way possible. Covid-19 has been stressful for everyone and co-parenting is no different. The Judges in this County (Contra Costa) have instructed the attorneys to work even harder to reach out of the box solutions for families and to extend even more grace then normal. Halloween will be no different from the other stresses we have encountered with Covid-19. Here are my tips on enjoying the holiday, regardless of how you chose to celebrate.
1. Communicate early with the other parent on how to handle trick or treating.

2. Follow the County guidelines.

3. Reach a decision together and inform the children of the decision together.

4. Make it fun, regardless of how you celebrate.

Some families are decorating different rooms in their house and passing out candy in the different rooms. Others are doing family only drive-by trick or treating. Other families are going for over the top indoor decorating and having a movie night, age appropriate of course. There is no best answer for how to navigate the holidays during a pandemic. But I promise you, the less stress that your children receive from their parents, the smoother the holiday is for them.
Halloween should not be scary because mommy and daddy are fighting, so make is fun spooky instead.