Happy Blended Family Holidays!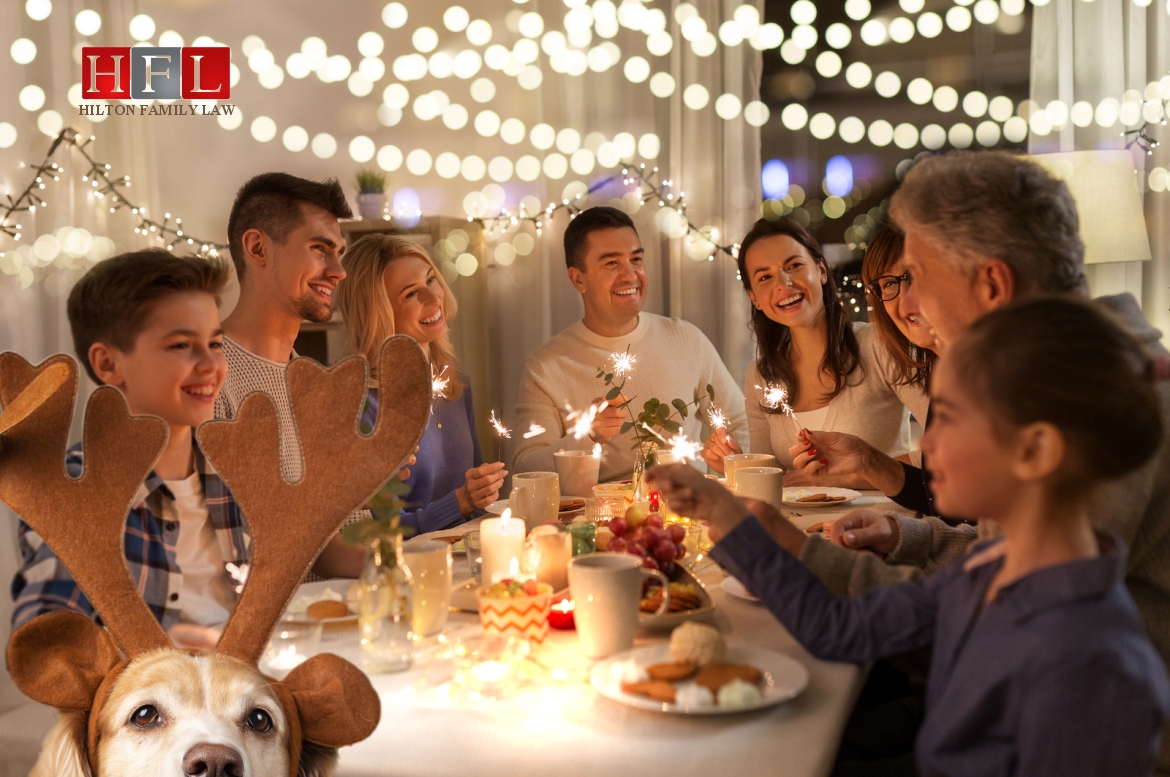 As if the regular school, weekend and vacation schedule was not challenging enough, the holidays add even more pressure to blended families. The key is be flexible, loving, and put the kids first and not getting an advantage of your former spouse. Celebrating the holidays with a blended family is hard. It's not what you are used to, but it can be done with grace and with minimized stress levels if you follow some of these tips:

Be Flexible

You may need to modify old traditions to accommodate your new normal. This may look like opening Christmas presents on Christmas Eve, or attending a church service that's offered before the 24th of December. This may require that you include step-family members in your ornament exchange or family matching sweaters. It may also mean that you do not get to do everything on your holiday activity list with every single member of your family. Being inclusive, flexible and open to change will be the best way to minimize the stress and chaos that will accompany this season.

Plan Early

Coordinating multiple schedules, multiple events, Christmas outings and school performances is no easy task. Try your best to communicate early and efficiently and with grace as you try to coordinate events and comply with custody orders. This early planning will mitigate last minute requests to switch or cancel plans because all the parties will be aware of what events and what meals will be with which family. You can't expect everyone to respond to this appropriately, but planning early will give as much notice as possible to give you the best chance at an enjoyable holiday season.

Maintain Routine as Much as Possible

As much as you can, keep your routines consistent during this season. Your children will feel the stress of an ever-changing calendar, which could lead to negative emotions tied to the holidays. Keep your family pizza night on the calendar, or your pancake Saturdays, don't neglect your date night. Speak with love and kindness around your children, especially when speaking about the other households. This stability amidst multiple dinners and holiday events will provide the consistency that your family craves.

Take Charge of Your Actions and Communication

You alone are responsible for how you speak to the other households and how you respond to their communication. There may be hostile relationships in your life, and no matter how well you plan, or are flexible, there will be struggles in blended family holiday schedules. The way you react - the way your children see you respond - will set the tone for the holidays in your home. You cannot control what happens in the other household, but you can practice positive co-parenting, which can reduce your stress despite the lack of grace you receive from the other households.

Focus on your family. Focus on connection and positive memories. Keep open lines of communication with your children. Keep routines. Know that every situation is different, and for the things you cannot change, you will know you did everything in your power to create a happy holiday season for your family. Let love rule the day in your home and that is the memory you will be making with your children.